BERITA LEZAT DARI TAIWAN, MICHELIN YANG TERJANGKAU!
2020-12-14 00:00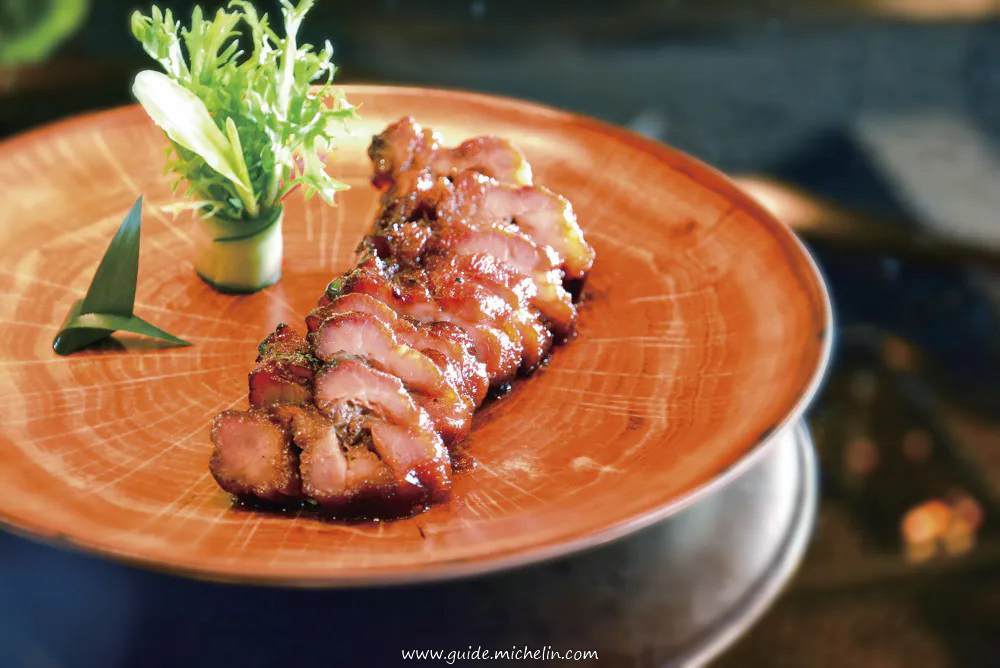 Salah satu menu di Le Palais Taipei
Makanan enak di Taiwan tidaklah diragukan lagi. Mulai dari makanan khas Taiwan, citarasa dari berbagai penjuru China, hingga makanan internasional, daftarnya sangat memuaskan! Mau makanan halal bahkan makanan Indonesia? Ada, di banyak kota!
Baca juga: "Taiwan, Salah Satu Negara Tersehat di Dunia"
Kini, Michelin, pakar gastronomi dunia, kembali merilis daftar restoran pemenang di Taiwan untuk tahun ini. Selain resto-resto berkualitas terbaik di kelasnya, Michelin juga mengeluarkan daftar pemenang Bib Gourmand, yaitu tempat makan yang menyediakan makanan enak dengan harga terjangkau termasuk makanan jalanan.
Logo Michelin
Logo Michelin
Di Taipei, satu restoran berhasil mendapatkan 3 bintang Michelin, yaitu restoran citarasa Kanton, Le Palais. Secara keseluruhan, ada 26 restoran yang berhasil mendapatkan bintang Michelin, 54 tempat makan yang mendapatkan Bib Gourmand, dan 79 yang mendapatkan penghargaan Michelin Plate.
Interior Restoran Le Palais Taipei
Masih di Taipei, ada lagi satu restoran berkonsep sederhana yang mendapatkan 2 bintang Michelin yakni Restoran Raw. Desain interiornya sangat futuristik dan mencolok dengan dihadirkannya struktur gigantic dari kayu pinus yang menguatkan nuansa back to nature. Menu-menunya menunjukkan kreativitas sang chef yang memadukan pengaruh makanan jalanan dengan presentasi modern.
Raw, desain interiornya futuristik
Salah satu hidangan di Restoran Raw
Keunikan dari daftar Michelin kali ini adalah masuknya kota Taichung untuk pertama kalinya. Michelin merekomendasikan 31 restoran dan 23 kedai makanan jalanan di Taipei, dan 21 tempat makan di Taichung.
Taichung sendiri terletak hanya 2 jam dari Taipei, mudah diakses dengan kereta api. Di kota ini, tempat wisata yang terkenal antara lain Rainbow Village, Wuling Farm, dan Pasar Malam Feng Chia.
Wuling Farm with cherry blossom
Feng Chia Night Market
Setelah berwisata, mari berpetualang kuliner di kota Taichung! Beberapa pemenangnya adalah Dong Shan Zhan yang menawarkan ayam panggang pot tanah liat yang dipanggang di atas kayu lengkeng selama satu jam; atau Shin Yuan yang mengkhususkan diri dalam masakan Taiwan yang sehat dalam porsi kecil dan berbagai teh berkualitas. Tapi jika Anda ingin yang memenangkan 2 Michelin, JL Studio adalah pemenangnya!
JL Studio
JL Studio
Di Distrik Tengah, Fu Kuei Ting yang telah hadir selama 60 tahun, memiliki hidangan khas angsa asap yang sering laris habis setiap pagi. Lalu ada Orient Dragon yang menawarkan masakan rumahan Taiwan, dengan hidangan Sichuan yang kreatif. Untuk bersantap sekaligus berswafoto, kita bisa mengunjungi Peng Cheng Tang yang bagaikan kapsul waktu, Wen Tao yang berlokasi di halaman rumah tahun 1950-an di distrik Beitun yang menyajikan masakan Taiwan seperti di rumah nenek di desa, atau San Hsi Shih Tang, dengan layanan pribadi di rumah sendiri yang tenang.
Orient Dragon
Restoran Wen Tao
Salah satu menu di Restoran Wen Tao
Selain citarasa Taiwan yang terkenal, beberapa restoran yang menyajikan masakan China juga berhasil masuk rekomendasi Michelin, termasuk favorit lokal Lu Yuan, Restoran Shanghai bertema nostalgia tahun 1924 dan Qin Yuan Chun yang telah berusia 70 tahun, yang menyajikan masakan klasik Jiangsu dan Zhejiang; restoran citarasa Beijing yang elegan Moment in Beijing, dengan tata arsitektur bergaya mansion megah di China Utara.
Moment in Beijing
Asyik, bukan? Jadi, saat nanti Taiwan sudah buka kembali, kita bukan saja bisa menikmati wisata yang seru, tetapi juga berpetualang kuliner!
Untuk daftar pemenang Michelin di Taiwan silakan klik: https://guide.michelin.com/tw/en